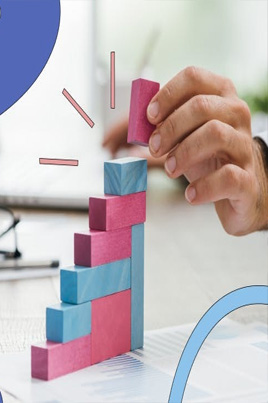 About IHRI
InterHotel Resources Inc. (IHRI) is specialised in recruitment of hospitality industry staff from entry level to top management of Hotels, Restaurants, Caterers and Cruise ships. A subsidiary of InterManagement MPS Limited, India's leading HR consultants, IHRI exclusively catering the manpower requirements of hospitality Industry.
When the veterans in hospitality industry came to an alliance and partnership with India' leading HR Consultants, InterManagement, IHRI was born and within short period IHRI become India's leading hospitality recruiters
Our practice groups are home to the most talented, dedicated, and professional recruiters in the hospitality industry. The depth provided by their knowledge and experience is unmatched. IHRI is also a culture of collaborative success. We work across sectors and offices in major cities of India to find the best talent in hospitality industry that will deliver financial value for your organisation–today, tomorrow, and for years to come.
Through first-hand work experience, IHRI 's recruiters know how quickly the competitive parameters within the industry can shift. In technology, perhaps more than in any other industry, time is of the essence. Armed with an in-depth understanding of staffing needs and our exceptional network of connections across the industry, our recruiters can expeditiously deliver hospitality industry professionals who have both superior interpersonal skills and strong technical capabilities.
Our enthusiasm for new, better techniques come out of continually working at the cutting edge of technology. It is with creativity that IHRI has developed many tools unique to hospitality recruitment agency. Specialised in Human Resources for hotels, luxury palaces, spa resorts, restaurants, cruise lines and other related organizations, our objective is to assist companies in their recruitment of skilled candidates through our extensive network of contacts to source individuals quickly and efficiently from India, Nepal and Bangladesh Each of our consultants has held ownership, executive, and senior level positions within the vast hospitality sector. Our consultants work independently with our clients from proposal through final project presentation and implementation, and every client has direct and immediate access to their IHRI consultant.
IHRI consultants know that each consulting assignment is distinctive in its scope and outcome expectations. Our leads management team are dedicated to working with each individual seeking consulting assistance to ensure that the best possible match is made with one or a team of our independent professional consultants – in the shortest timeframe